JAMES SANDERS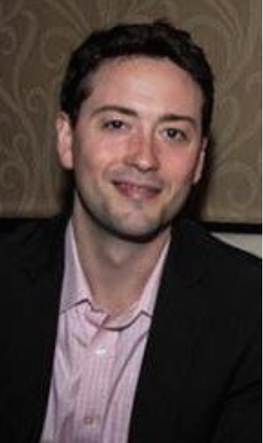 Current Field: Law
Favourite Original Kids Show: Starmites

Current Job and Employer
Legal Counsel, Labatt Breweries of Canada. I provide legal, strategic and regulatory advice on all aspects of the company's beverage alcohol activities, including negotiating commercial contracts, finance, sponsorship, marketing/advertising law and compliance and risk management.


What is one of your favourite Original Kids Memories?
Rachel McAdams was my camp counsellor in the very early days… not sure if that was more memorable for her or me? In all seriousness, the best memories are all of the great times spent with such a fun and creative group of people. I never felt pressure to be anything other than myself at OKTC and I think that fosters a great environment for kids growing up.

---
How did Original Kids impact you to where you are today?
OKTC helped me develop confidence in myself and my abilities. As a shy kid growing up in the country, I wasn't comfortable speaking in front of people. OKTC helped change that (maybe a little bit too much). OKTC really improved my self-confidence and interpersonal skills, and that has had a big impact on all aspects of my life whether it be business, school, family or friends. I also continue to stay in touch with a number of people that I first met at OKTC.

What lessons did you take from Original Kids that you feel are still applied in your daily occupation?
1. Get out of your comfort zone. OKTC taught me to embrace new experiences and approach them with confidence, even if it made me nervous or I wasn't really sure what I was doing. In a rapidly changing and fast-paced business environment, this is probably the most important lesson that I took from OKTC.


2. Always be prepared. If you haven't been going to rehearsal and memorizing your lines, the play is going to be just as painful for you as the audience! That same rule applies to everything that I do at Labatt.


3. Have fun. You have to be able to enjoy what you do and have a sense of humour, even during the stressful times. I think OKTC instills a good balance of work and play in kids, which is an important life lesson.

"A huge congrats on the anniversary! Thanks for all that you did for me, and for all that you continue to do for the next generation of kids coming through the organization!" -James Sanders