KYLE BLAIR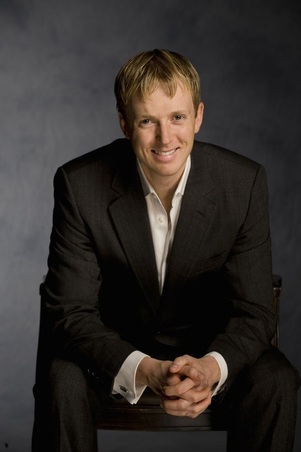 Current Field: Professional Theatre
Favourite Original Kids Show: Annie Warbucks



Current Job and Employer
I'm an actor, currently appearing in my fifth season at the Shaw Festival as Oscar Lindquist in Sweet Charity and Hans Lyngstrand in The Lady from the Sea. I've appeared in over 60 professional productions in theatres across the country including the Stratford Festival (8 seasons), Royal Manitoba Theatre Centre, National Arts Centre, Theatre Aquarius, and Neptune Theatre.


What is one of your favourite Original Kids Memories?
We did a revue called Food, Glorious Food! at the London art gallery, and there was a beautiful picture window behind the stage looking out onto the river. Art Fidler was directing and came up with the brilliant idea to go down onto the lawn and shake the tree below the window during the number "Feed the Birds" causing a flock of birds to fly out of the tree. It is probably the most impressive (and cost effective) special effect I've ever seen!

---
How did Original Kids impact you to where you are today?
I think it's safe to say that Original Kids made a significant impact on my life! Through my involvement with the company, I realized that theatre was the thing that got my heart beating faster. My experiences in the shows and at the camp solidified what I wanted to pursue after high school. I discovered my passion, and I feel very lucky to still be working at what I love.


What lessons did you take from Original Kids that you feel are still applied in your daily occupation?
Original Kids was a gift for me. Not only did it give me training and experience in the field that I eventually pursued professionally, but it also gave me a community to be a part of where I acquired many important life skills. I learned about responsibility, dedication, accountability, and compassion. Theatre is about collaboration and communication, and these skills have served me well in many areas of my life.


An Original Kids Show Moment
I played Daddy Warbucks in Annie Warbucks. I wanted to really commit to the part, so I shaved my head for the show. Word to the wise: don't attempt this look by using a straight blade…

"Happy Anniversary Original Kids! 25 years is a wonderful milestone. I wish you many more years of inspiration, joy, and creativity." -Kyle Blair