Are you interested in joining the Original Kids Theatre Company's Main Cast program?
ABOUT THE AUDITION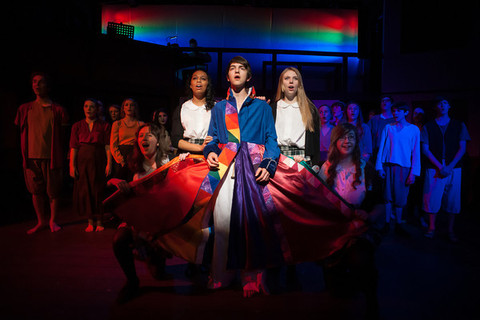 We ask prospective Original Kids to please prepare ONE monologue and ONE song.

The monologue can be a short speech of 1-2 minutes from a play, movie or children's book. Have fun and please show us your imagination, creativity and self-expression! The song should be about 1-2 minutes can be from a musical or Disney movie. We ask that both pieces be fully memorized.



---
RESERVE YOUR SPOT NOW!
ABOUT THE COMPANY
Original Kids is an ensemble of 300 kids between the ages of 8 and 18. Each Original Kid completes two projects with us during each year, one in our fall season and one in our spring season. We produce upwards of 20 productions a year. Our shows explore a variety of styles, including Broadway musicals, Shakespearean dramas, musical revues, original collective creations and everything in between! As a company, we strive to work with the young casts to help them grow both as artists and as people. Our staff is made up of talented and hard working individuals who are committed to showcasing the best of every child. We invite you to join us at our home, the Spriet Family Theatre, to see the work we create at Original Kids!
​